Antivirus Software
Kaspersky Internet Security
Kaspersky Antivirus and Internet Security 2021 is a 1-year License Activation Key.
It is delivered as an original Digital License key.
It provides 1 time activation, cannot be used again after format.
Kaspersky Internet Security License Key
– The 2021 updated version provides antivirus protection.
– There is a 1 year usage period for 1 computer.
– Provides 1 time activation, cannot be used again after format.
– You can activate the license in the account registered in your name.
– You can only use it on your Windows computer.
The best antivirus for your PC.
Kaspersky AntiVirus, the most preferred antivirus software developed by Kaspersky Lab, protects your computer at an affordable price.
Our highest performing, best selling security suite.
It blocks the latest viruses, ransomware, spyware, file lockers and more, and helps stop cryptocurrency mining malicious software that harms your PC's performance.
Provides real-time antivirus protection.
Blocks ransomware, file lockers and more.
Prevents crypto-malware attacks.
Allows your PC to deliver performance that matches its design.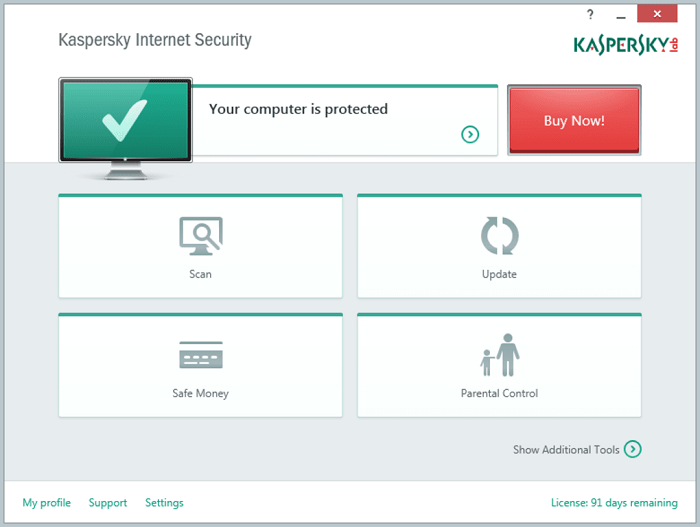 Essential antivirus – Prevents damage and downtime
Our award-winning antivirus technologies help protect your PC against the latest viruses, ransomware and other malware.
More than 1.9 billion attacks were blocked this year.
PC Mag rated our 2019 Anti-Virus solution "Excellent".
The most tested and most awarded security for 6 consecutive years.
Script detection – Blocks cryptocurrency mining malware
By detecting scripts, we help stop malicious cryptocurrency mining software that slows down your PC and increases your Internet traffic.
Detects and blocks cryptomining malware.
Uses real-time updates to block new threats.
Efficient security that allows your PC to deliver performance
With our security running "in the background" by constantly scanning for threats, your PC can continue to perform as it should. Also, our security is now 15% "lighter", putting less strain on your PC.
Easy-to-use features save you time
Our antivirus is easy to install and use so you have more time to work, play and socialize on your PC.
Our new intuitive dashboard makes it quick and easy to find the features you need.
Moreover, the latest version of our PC antivirus can be installed in only half the time it took our previous product.
The effortless new clipboard saves you time.
Loads twice as fast.
Based on 0 reviews
Only logged in customers who have purchased this product may leave a review.