Games
Human Fall Flat
Human Fall Flat
Fun and adventurous platform game.
Activation and installation are done via Steam.
Availability:
Out of stock
€29.90
Out of stock

Human Fall Flat
Human: Fall Flat is a physics-based game set in imaginary locations where you have a character suspended in the air. In this game, which offers the option to play single or multiple players up to 8 people, you can have a good time with your friends and compete fiercely in levels of increasing difficulty.
The main purpose of the game; solving puzzles with physics mechanics and moving to the other room. Perfectly designed puzzles and lots of fun events await you with your friends!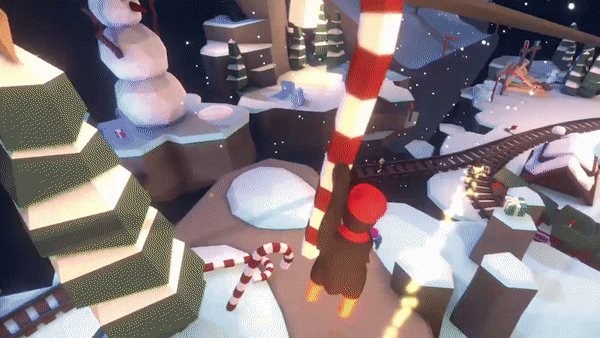 Set off fireworks or take a ride on the new year's special steam train. Snowboard or sleigh. Immerse yourself in the magic of candy canes, snowmen and Christmas trees.
If you want to throw a perfect party with up to seven friends and catch the Christmas spirit, this wonderland where you will feel the winter to your bones is just for you!
Human Fall Flat is a fun platform game set in dreamlike spaces suspended in the air.
In each dream level, you will find yourself in a different environment. From mansions to castles, from Aztec temples to snowy mountains, from scary places to industrial zones, different environments await you. Discover the environment every time you play, and let your intelligence speak, thanks to the different routes and perfectly designed puzzles that you can use at each level.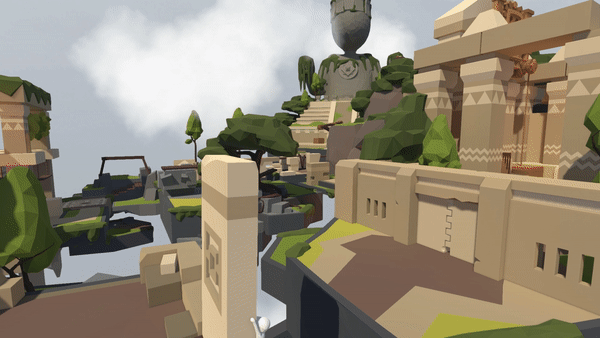 The clumsy movements of your people will of course make your job a little more difficult. Your efforts to jump, climb, carry or swing can end up hilariously.
Don't be alarmed if your person falls off a rope or off a solid platform, or if a friend pushes them off a cliff. It will reappear in the dreamlike space for you to try again and again.
Human Fall Flat Review
How Many People So Much Confusion

Need help catapulting a boulder or knocking down a wall? Get ready for a completely different gaming experience with up to 8 players in online multiplayer mode.

Active Community

Human Fall Flat has become a favorite of many streamers and YouTubers thanks to its unique and fun gameplay. The videos of this game have been viewed more than 600 million times!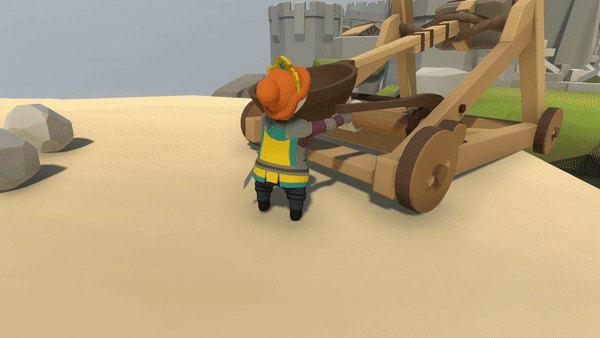 You're in Control

What do you think your Human would like to be? There are many options available such as worker, cook, paratrooper, miner, astronaut or ninja. Also choose your head, upper and lower body and try different color combinations.

Great Free Content

Four brand new levels have been unlocked since the game was released, completely free. More on the way. What surprises do you think await you in the next dreamlike place?

Award Game

Human: Fall Flat, which has won more than 10 awards in the industry, continues to make its regulars happy with its fun co-op game mode with an incredible number of players.

Work Wonders in the Workshop

Human: Fall Flat Workshop is a great special tool. Together with Unity, the Workshop offers players the opportunity to create unique Human: Fall Flat content and share it with everyone. If creating levels, lobbies or skins isn't your thing, you can directly download and explore other players' creations.
The low-polygon locations and characters in the game also offer us a minimal world. It is really fun to help this cute Bob in his dreams, which does not tire both our machines and our eyes. As a result, Human Fall Flat with its nice humor, cute Jelly Bob, fun puzzles and simple atmosphere will be a good choice for players looking for fun and wanting to spend a carefree time.
---
Human Fall Flat Game Delivery
–  It is sent as a Steam account that is entirely yours.
–  You can change all account information on Steam. You can also change the e-mail address of the account.
–  The game is completely original and has been added to your account indefinitely.
–  Accounts can sometimes contain bonus games, these games are our gift to you.
–  Accounts are new and opened by our company. It is under our guarantee.
– There is no such thing as theft, closing, password change. It belongs entirely to you.
–  All necessary information about the game and installation instructions will be sent to you by e-mail after ordering.
– Make sure that your computer meets the system requirements, it is your responsibility.
What are the Human Fall Flat system requirements?
Based on 0 reviews
Only logged in customers who have purchased this product may leave a review.